CBOSS Payment Plans Announcement
CBOSS is excited to announce our newest addition to the Central Payment Portal, CPP Payment Plans! Payment Plans will be replacing our current recurring payments solution, CPP OnTime, and brings three big improvements, along with many other small tweaks that make setting up a payment plan more straightforward than ever. The new reporting also includes additional information on your customers' scheduled and completed payments to keep you informed and proactive.
In our effort to streamline the recurring payment process for our customers, we have made the following improvements for the new CPP Payment Plans:
▪️ Completely redesigned, modern interface
▪️ Simplified setup with less steps to create a payment plan
▪️ New Reports
▪️ Active Payment Plans
▪️ Payment Plan Transactions
▪️ Account Expiration Report
▪️ Advanced Data collection options
Updated Interface
The first big improvement we made when developing CPP Payment Plans was to modernize the interface. Payment Plans are located inside the CPP Admin Portal alongside our robust reporting and management features. CPP Payment Plans offer the same user-friendly design that sets CBOSS apart from our competition.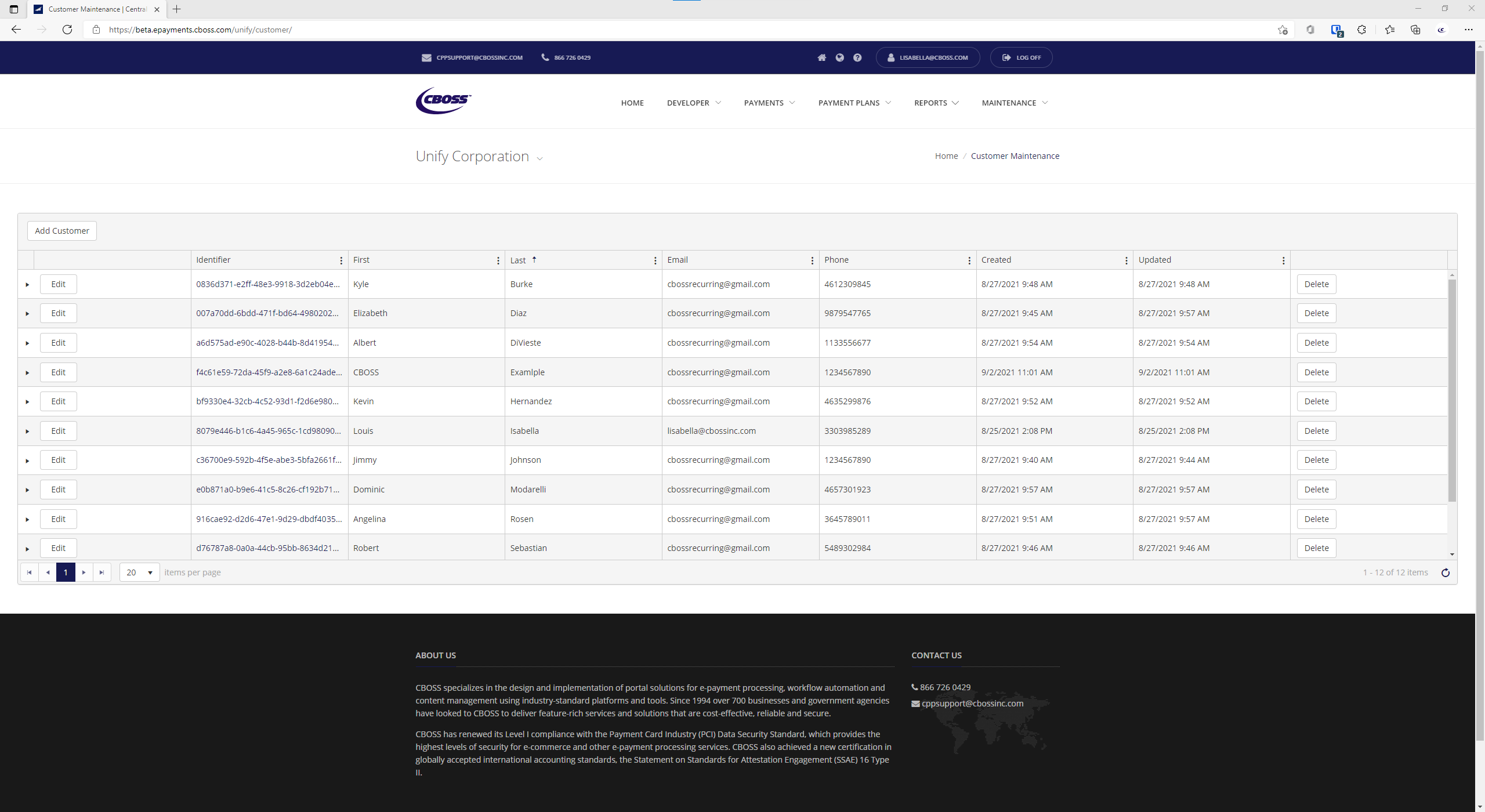 Simplified Process
The next improvement is the simplified setup process. In addition to the improved interface, it also takes less steps to setup a payment plan than ever before. Add the customer, add their card or bank account info, and setup the plan. Easy as 1-2-3. Everything can be setup right from the customer list, or from the customer detail page.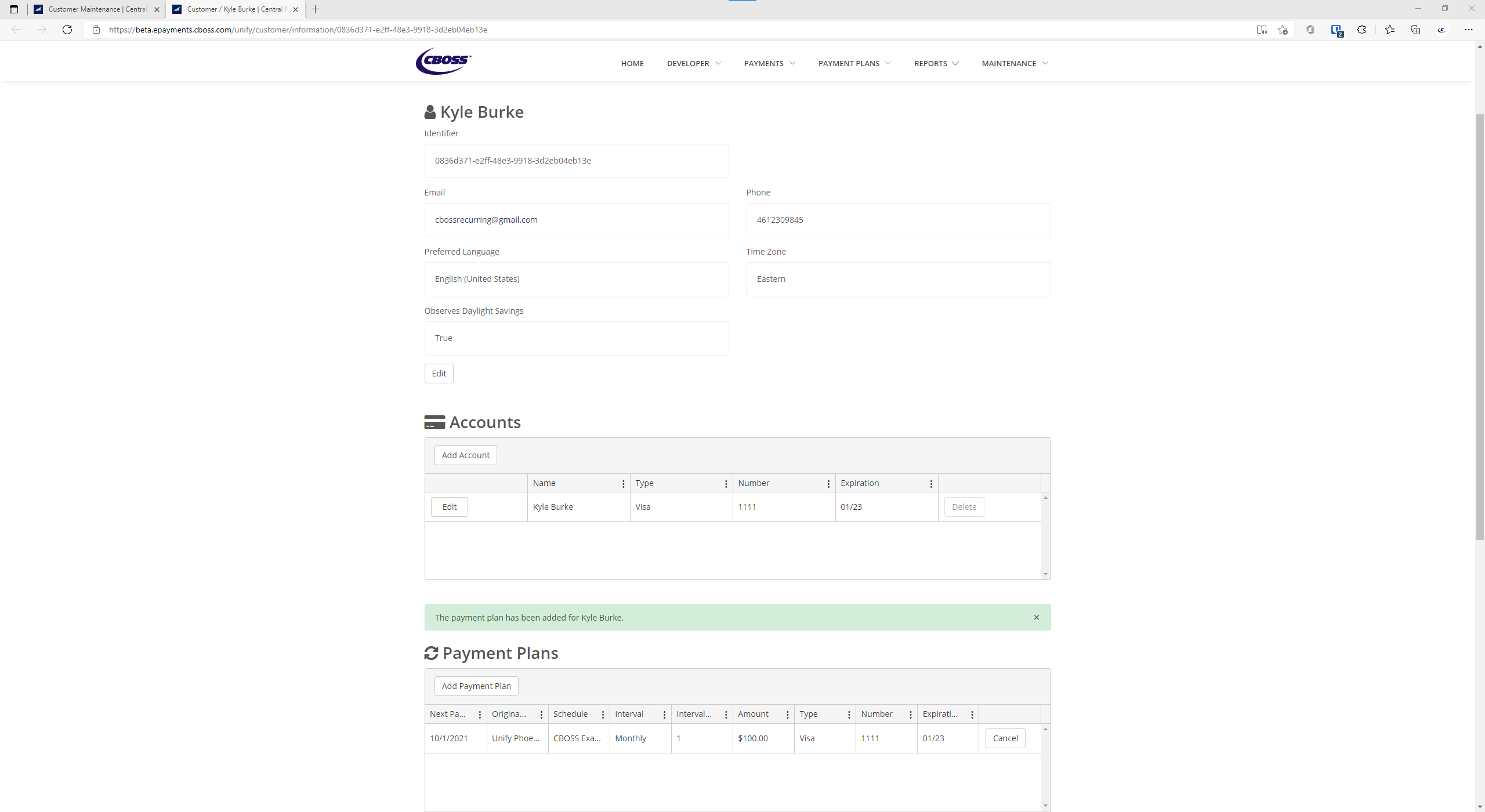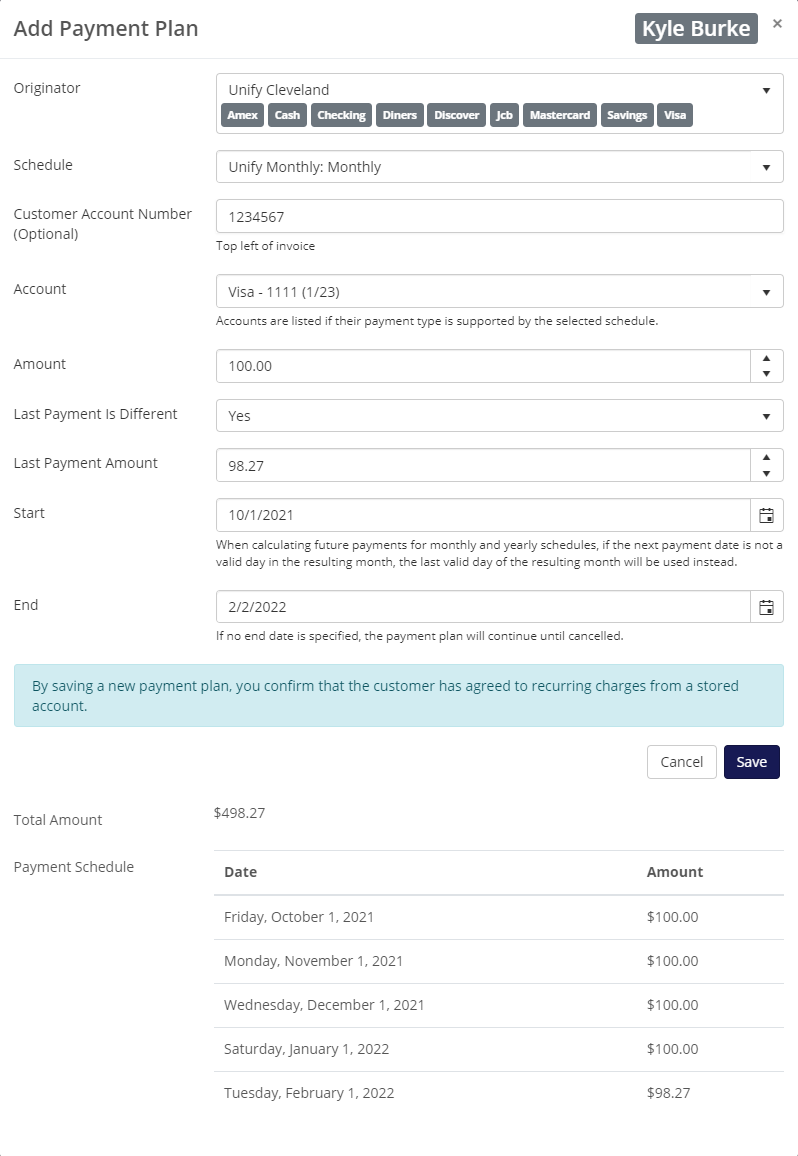 New Reports
We have also added some new reports with data from CPP Payment Plans.
Payment Plan Report
The Payment Plan report lists all of your customers' active payment plans, with options to add/remove columns and filter data, just like all CPP Reporting
Payment Plan Transactions Report
The Payment Plan Transactions Report lists all completed and rejected payments from Payment Plans. It includes all the data you need to know about an individual transaction as well as data on the payment plan itself.
Card Expiration Report
The Card Expiration Report provides the expiration dates for all cards in active payment plans, and highlights cards expiring soon. This will allow you to be proactive and ensure that your customers haven't ignored their reminder email from CBOSS about the expiration.
In a future update, we will be adding another report with future revenue, that will allow for revenue forecasting from active payment plans.
Those are the biggest improvements we made when developing CPP Payment Plans, but there are even more that we would love to show you. Click the button below to schedule a demo of CPP Payment Plans.