CBOSS Employee Earns CISSP Certification
CBOSS is pleased to announce that one of our own, Mike Lendvay, has achieved the Certified Information Systems Security Professional (CISSP) certification.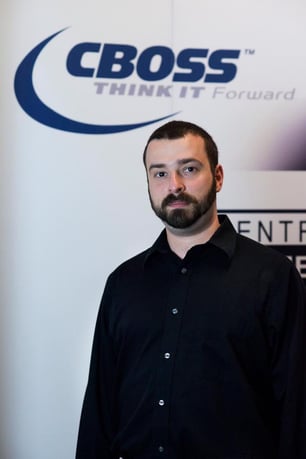 According to (ISC)², "The vendor-neutral CISSP certification is the ideal credential for those with proven deep technical and managerial competence, skills, experience, and credibility to design, engineer, implement, and manage their overall information security program to protect organizations from growing sophisticated attacks."
"Backed by (ISC)², the globally recognized, nonprofit organization dedicated to advancing the information security field, the CISSP was the first credential in the field of information security to meet the stringent requirements of ISO/IEC Standard 17024. Not only is the CISSP an objective measure of excellence, but also a globally recognized standard of achievement."
Mike has proven his comprehension and competency in the following subject areas.
Security and Risk Management
Asset Security
Security Engineering
Communications and Network Security
Identity and Access Management
Security Assessment and Testing
Security Operations
Software Development Security
Congratulations Mike!
For more information regarding the CISSP program and certification, please visit https://www.isc2.org/cissp/.